Photo Credit: The Due Process Advocates
A trigger-happy police has mistakenly shot a woman in the head while allegedly chasing some yahoo-boys.
The son of the deceased made it known in a tweet posted below.
Olorunloye later sent out more frantic tweets, demanding for justice.
He also tweeted Lagos State Governor Ambode. Other well-meaning Nigerians also joined him in demand for justice.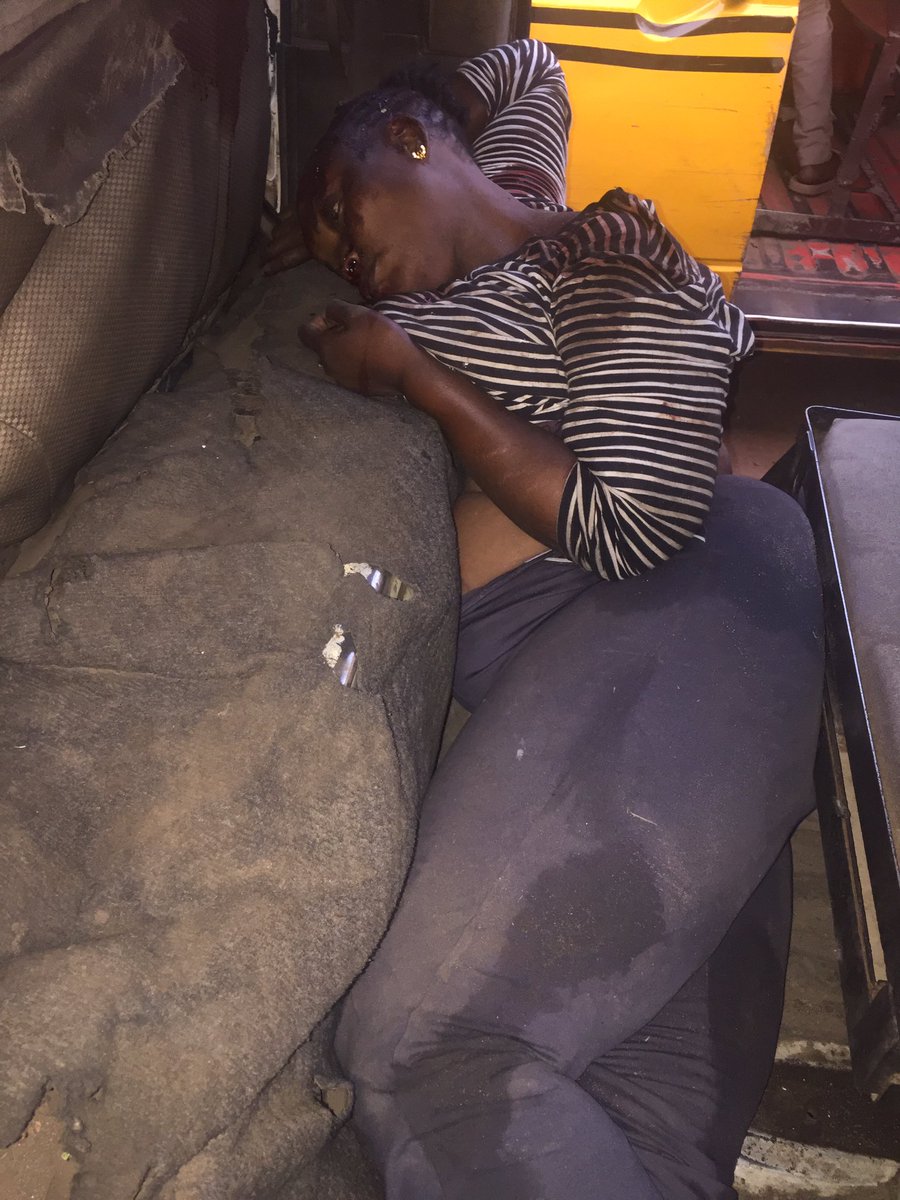 The woman was reportedly holding a two-year-old girl when the stray bullet believed to have come from the Police hit her on the forehead.