Posing with his private helicopter in one of his golf courses
We all knew he is a rich
'boy'
, but did you know how filthy rich the man just elected to take over White House is? The most controversial American politician, Donald Trump, was born into money, and the assets never stopped growing due to his investments.
See these
a-a-a-amazing
pictures...
Young Donald with his Rolls-Royce
He can't be bothered, he has his personal Boeing 727-23
One of his $20 million dollar golf courses in Washington DC. Said during his campaign he will give one of this to out-going President Obama is re resigned. Lol.
On a good day, driving his personal Limo around town.
Now check this out.
This smells elegance.
He sleeps tight on board, if he wants.
Except he never sleeps.
Trump Tower. A three-storey penthouse suite in NYC
Inside the Trupm Tower
Royal!
One of his mansions. A mar-a-lago mansion in Palm Beach, Florida.
Check out the pool side
His former mansion in Greenwich, CT. Listed for $54 million
Fit with an inside heated pool
And a fabulous theater room
And incredible view from the dining room
Why was it not surprising he used to own a yacht?- Trump Princess
Inside the yacht
Cool with cash.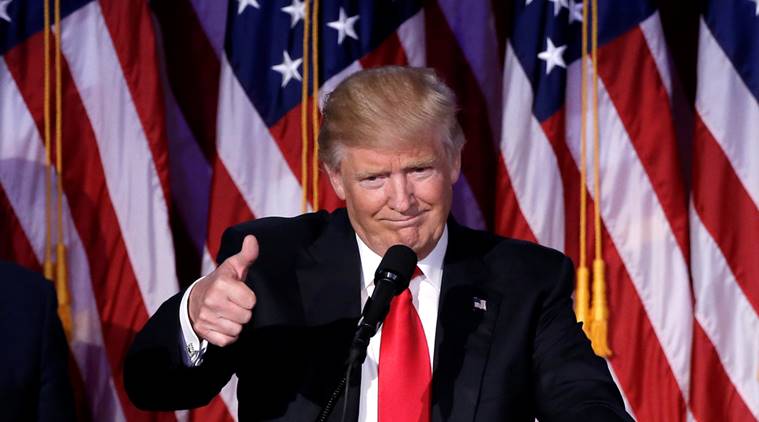 Behold! The US President-elect, Donald John Trump.
Photo Credits: TimetoBreak