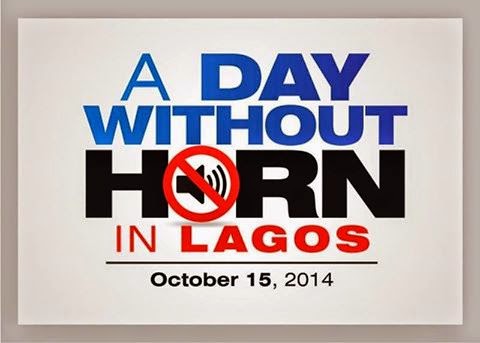 Today October 15, 2014 is being observed as a horn-free day in Lagos State.
And barring any change in policy, the culture will be observed every October 15 of the year.
Today, motorists are expected to comply with traffic rules without tooting horns.
At the same time, other road users, including commuters and pedestrians, are to adhere to road signs without for horn prompt.
Government said the idea is to encourage motorists to imbibe a driving culture that will go a long way to minimise lawlessness and recklessness among road users.
The purpose of the horn-free day is…
– To checkmate excess noise in the environment
– To cultivate respect for other road users
– To maintain Law and Order governing the road
– To improve road use courtesy
– To avoid the indiscriminate use of horn
– To be a defensive driver.
– To develop better road-user friendly (BRF) Lagosians
Already, the leadership of LASTHMA, NURTW and VIS are aware and they have in turn directed members to abide by the horn-free day and to ensure that they do not horn throughout the day
Nice one BRF. If it's possible abroad all year round,

let's try it in Lagos for a day.